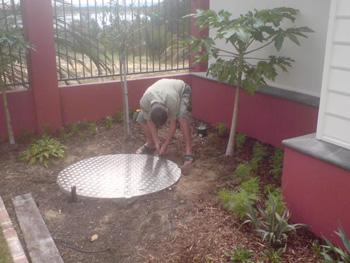 WBS Bore Lids
Price:
Water Bore Specialists have designed and manufactured new bore well covers to replace the old pyramid style well lids.
These covers are made from weather resistant alloy tread plate and are secured to the well to ensure safety in your garden.
These new well lids not only look great and hide the well from sight, they are also safer and more weather resistant than the old style lids.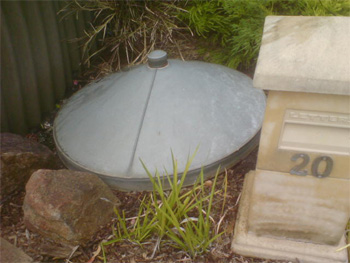 Bore Cover before
Bore Cover after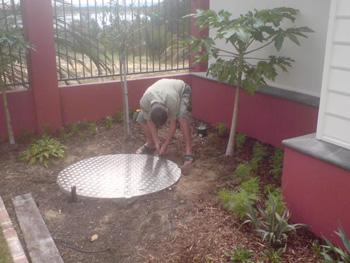 Installing the bore cover
Supplied and installed by Water Bore Specialists for $400